LayFlat BestCard
Durable polyester card constructed to lay flat for efficient tray feeding and high productivity with full duplex capability on card and carrier sheet.
Card is set into a distinctive poly window for an effective high style look. Excellent toner adhesion in support of enhanced appearance, quality and durability.
Available as cut sheet or continuous, both flat pack and in rolls. Available in 12 x 18 and 8.5 x 11, one-up two wide and two-up two wide carrier sheet.
We have eliminated the need for shims or tilt-a-trons. This new product will improve your print production dramatically. The days of loading small quantities in the feed tray are over!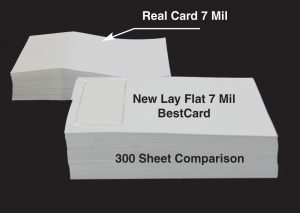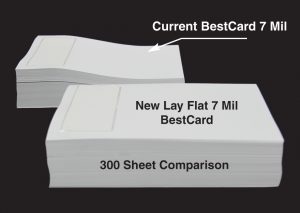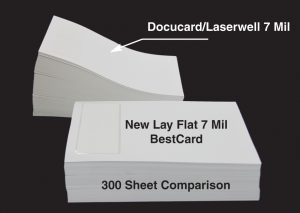 Request A Quote